Blogging has come a long way since its inception in 1994. No longer are blogs just the "weblogs" of a person's personal journal, but blogging has become a term associated with regular, dated content. The importance of blogging in recent years has continued to rise as companies are starting to realize the importance of owning their own media and telling their own stories instead of relying on third-party publishers (such as magazines or newspapers) to do so.
This post is intended to point out the various benefits of blogging, or "regular content creation," for both small and large businesses.
Benefits of blogging include:
Your business can tell its own story without relying on others to do so.

Creating more pages will allow your business to and own more real estate–both in search engines and in your customers' minds.

You gain the ability to speak to your customers, and future customers, at their specific level of understanding your business.

Writing authoritative content will set your business apart by becoming the expert voice its industry or niche.
The obvious benefits of blogging
Producing regular content, which we refer to as blogging, provides several benefits for websites. These benefits that have the potential of performing well beyond any technical upgrades that you have done to your website. Starting from a high-level, here are a few of the added benefits you should expect from having an active blog:
Your website will feel
alive
.
Yes, alive. Take a moment to browse the web and look at websites without blogs. There is no indication that the website is even maintained anymore. What's worse is when you find a website that does have a blog, and the latest blog post is from two years ago. The lack of activity doesn't install a lot of trust in the company, does it?
Blogging gives your viewers a reason to return.
Once a visitor has read every page on your website, why would they ever come back? Of course, I'm referring to the average small business website here, not an eCommerce superstore. Why would a viewer return to your site? Perhaps they want to re-read your "About Us" page and sit in awe at your amazing Mission Statement–but not likely.
Having an active blog provides an excuse for creating new content that isn't just "creating more pages on your website." New content provides that little bit of value for a returning visitor that your website may not already have.
The more you write, the more real estate you own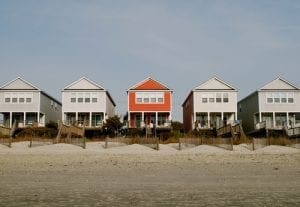 The more content you produce around your company, industry, or niche, the more entries you'll have in search engine listings. More pages = more search engine real estate. More real estate = the better of a chance you will be found in search engines, even for targeted keywords that you may not realize.
You can also own more real-estate in your customers' minds. The more you publish content for your customers to educate themselves and learn about your company, you essentially train them what to think when thinking of your brand.
If your company does not tell its audience what to think, your competitors will do this for you. It is important to deliver your message to your audience on a regular basis.
Become a leader in your industry
Providing that your blog posts are not full of empty thoughts and fancy words, you will continually be learning your audience and industry. The most effective way to learn something is to teach it and, through your regular content writing, you will be learning as you teach.
Your audience will also see your business as an authority on a particular subject. Again, you must be writing useful content for this to happen. Blogging gives your business the opportunity to become a leader in its industry or niche.