If you are an SMB owner relying on traditional forms of advertising such as radio ads, brochures, flyers, direct mailing campaigns, and television, but are looking for a way to improve your ROI, inbound marketing may be for you! Although traditional outbound marketing methods, like the above, have their place in the marketing world, you may be surprised by the returns you will see by investing in inbound marketing techniques that will drive customers to your website without costly and time-consuming advertising campaigns.
The Value of Inbound Marketing for SMBs
First off, let's look at some statistics from Impact, that show just how valuable inbound marketing can be for small-to-medium sized businesses like yours.
When it comes to the individuals making decisions on business spending, 80% prefer to receive brand information from an article series versus from advertisements
84% of online users between the ages of 25 and 34 have navigated away from a website because of intrusive ad techniques
Companies that rely on inbound methods for the majority of their marketing typically save over $14 per new customer
On average, inbound leads are 61% less than outbound leads
Which Inbound Marketing Methods Have the Most Influence on ROI?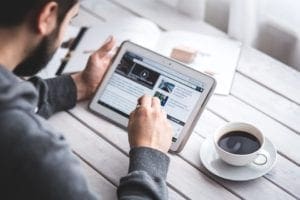 An inbound marketing study performed by Hubspot examined the inbound marketing methods prioritized by top marketers that were generating positive ROI for their companies. Their research found that the top three techniques influencing ROI for the better were: blog content creation, growing SEO, and content distribution. With blogging ranking number one for improving ROI, the study concluded that marketers focusing on blogging had a 13 times higher chance of increasing their ROI.
How Can you Incorporate These Inbound Marketing Methods into Your SMB?
Now that we know the top inbound marketing methods for driving traffic to your website and improving ROI, it is time to look at each of the top three techniques and how you can implement them into your SMB marketing plan.
1. Blogging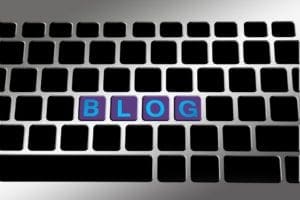 We have discussed time after time that many ways that blogging can benefit your business. But how can you get a company blog started today, and what are some important pointers to keep in mind as you delve into the world of blogging? To get started, we recommend brainstorming a list of topics that are relevant to your target audience. An easy way to do this is to turn to Google, and research the types of questions that potential customers are asking about your industry. Once you have developed a list, create a posting schedule, and stick to it! Not sure how often you should be posting? We have previously posted about developing an effective blog posting schedule.
2. SEO
Search engine optimization is another regular theme on this blog, as it is critical to any effective inbound marketing strategy. If you are just getting started with SEO, and are overwhelmed, we suggest focusing on these four most important SEO tasks. After you have these mastered, you can move on to other SEO improvement tasks, but for now these are a great start!
3. Content Distribution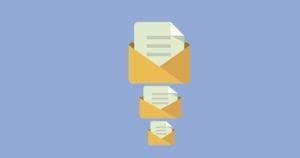 Once you have established a blog, how do you plan to get your authoritative and educational content out to potential leads? This is where content distribution methods come into play. One of the easiest ways to promote your content is through social media channels like Facebook, Twitter, and LinkedIn. Another easy method is to ensure your content is SEO-friendly, which will help potential leads find it when they perform online searches. Do you have an email marketing list? If not, it is time to start developing one through CTAs, and other means, as email is also a valuable tool for marketing your content to leads.
If you want to improve your ROI, and see a drastic increase in website traffic, it is time to ditch, or at least cut back on, traditional advertising means, and focus on the inbound marketing that are proven to increase ROI. Have you recently incorporated any of these methods into your SMB marketing? And have you seen any tangible results? We'd love to hear your stories in the comments below!
 * * *
Does your company rely on regular, new leads to sustain itself? Learn how inbound marketing can help create an automated source of quality leads for your company!
Get our "Intro to Inbound Marketing" Guide and discover how it can help your company