If you are a small business owner that is unsure if your website is an asset or a hassle for your business, you are not alone. In fact, despite the fact that over 97% of customers now use the internet to research goods and services before purchasing, the Small Business Administration reports that only HALF of small businesses have websites in place! You heard us right, that's only 50 percent!
So why do so many small business owners choose to not have websites despite the overwhelming evidence that they benefit business? And for those SMB owners that already have a website in place, why do they feel that their website is hindering rather than helping their brand?
In this post, we will explore three of the benefits that you SHOULD be seeing from your SMB website, followed by easy-to-fix mistakes that may be making your website more of a hassle than an asset for your brand.
Three Benefits you SHOULD see from your SMB Website
1. A website dramatically increases your chance of being found by customers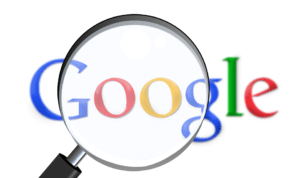 Since the overwhelming majority (nine out of ten) of customers find new products and businesses via the internet, your company is virtually invisible to almost all of your potential customers if you do not have a web presence. By creating a website, and optimizing it for SEO (which we will discuss more later in this post), you are drastically increasing your chance of being discovered. Remember, 97% of the population research goods and services online, which means you are marketing your company to only THREE PERCENT of the public if you do not have an established website.
2. A website demonstrates you are an established and credible business
Creating a web presence is a key way to show potential customers that you are an established and credible business. Since the majority of consumers now find new companies via the internet, trust is extremely important. If all someone finds about your brand is a defunct Facebook page or an out-of-date listing in the Yellow pages, why would they pick you? By creating a website that has clear and convenient contact methods, a street address, pictures and bios of your staff, you are showing your potential buyers that you are a real business that they can trust. If you want to learn more, check out this previous post on how SMBs can compete with large businesses by utilizing their websites.
3. A website is an important sales tool for your company
When you have a website, it is your own space to SELL your brand by informing, engaging, and converting visitors. Once a potential customer finds your page, your website is your best sales tool to show them why they should choose your business instead of the competition. Including examples of your best work, useful resources, testimonials, and strong calls-to-action are ways you can influence customers to choose you, all through a relatively inexpensive means of advertising!
Three Reasons you do not see these benefits
Establishing a website is not enough to guarantee these benefits. In fact, if done improperly, your website could actually hurt your business. If your website is currently more of a hassle than an asset to your company, review the below three reasons that you may not be seeing the many benefits that SHOULD come along with having a company website.
1. Your website is not SEO friendly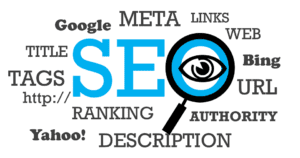 We have hit on this subject time and time again because it is probably the most critical aspect of ensuring your website benefits your SMB. This is because over 64% of your web traffic comes from search engines like Google, Yahoo, and Bing. Therefore, if your website is not SEO friendly, you are missing out on a lot of business, and the only person to blame is yourself!
To improve your SEO ask yourself these questions:
Is your website design responsive?
Do you have a company blog?
Have you established social media channels for your business?
If the answer to any of these questions is "no," it is time to get to work to ensure you are not missing out on the 64 percent of online traffic that originates with search engines.
2. Your website lacks CTAs
Once you ensure your website is SEO-friendly, you should see an increase in web traffic, but what, exactly, do you want your website visitors to do? This is where calls-to-action come in! CTAs are anything that prompts your visitors, leads, and customers to take a specific action, and are a critical part of converting website visitors to leads. If you do not currently have CTAs incorporated into your website, this could be another reason that you are seeing minimal to no benefits from your web presence.
3. Your website does not link to social media accounts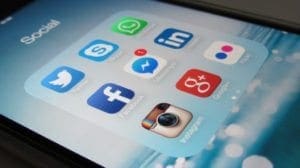 According to the SBA, 82% of business websites do not link to social media outlets, which is unfortunate, because social media can have a strong positive impact on a business. In addition to boosting SEO, social media is an excellent way to find new customers and connect with existing ones. Having an active social media presence is also a wonderful way to promote your brand and gather information about your customer base. If you aren't sure what outlets are best for your brand, you may want to read over our previous post on which social media platforms will benefit your business.
If your website is currently more of a burden than an asset, we encourage you to review the benefits you should be seeing and the reasons you may not be seeing the benefits that you would like to see. Once you have figured out where you may be missing the mark, it's time to get to work, and make your website work FOR you, not AGAINST you!
 * * *
Does your company rely on regular, new leads to sustain itself? Learn how inbound marketing can help create an automated source of quality leads for your company!
Get our "Intro to Inbound Marketing" Guide and discover how it can help your company