Why are mobile websites so important? Well, we all can visually see that smartphone use is on the rise. All you need to do to realize this is look around while you are at dinner, a movie or your favorite store to see many of your peers checking in on their mobile devices. You may not realize it, but the popularity of mobile phones also has implications for your business, as customers are increasingly utilizing their phones not just for texting, games, and calls, but also for search engines. Mobile websites are important, but many business owners are unsure of the benefits, or even the differences, between a normal website and a "mobile-friendly" website.
You are probably thinking, "no problem! I have a website, so it will still work on their phones, right?" Wrong! Why do you need to invest in making sure your website is mobile-friendly? Below we will explore three reasons why a mobile-friendly website is critical to your small business.
Mobile is the way of the future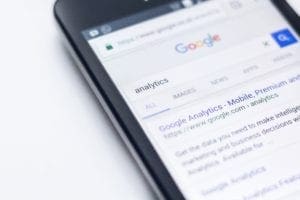 You may remember that in April 2015 Google began prioritizing websites that are mobile-friendly in their search result rankings, an event known in the tech world as "Mobilegeddon." However, this was just the first step in the rise of mobile-friendly websites as an essential part of any businesses online marketing approach. This is a prime example of why mobile websites are important—they are the future of mobile search results.
As of May 2015, more Google searches took place on smartphones and tablets than on computers. In fact, Google found that in over 10 countries, the United States included, more searches occurred on mobile devices than on desktops or laptops.
In line with these findings, Google has now announced plans to launch two completely different indexes for searches: one dedicated to mobile and one dedicated to traditional computers. Although Google's new mobile search index has not been officially announced, all it takes is a quick comparison between queries on your computer and mobile phone to see that the results are quite different.
Since Google is by far the largest search engine out there (but not the only search engine!), you can see just how important having a mobile website is for your business.
Being mobile-friendly is important because customer expectations are HIGH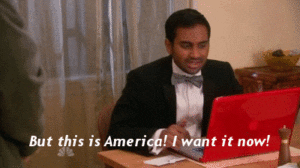 Unlike those conducting searches on computers, mobile users typically want results immediately. They are not willing to wait for a slow website to load because it is not optimized for mobile use, and they will most likely not give your store a second thought if it is not easy to navigate from their touch-screen device.
According to the Huffington Post, mobile users are much more likely to return to your website if they have a positive initial browsing experience on their phone. Even more importantly they found that 57% of mobile users were shown to give up on accessing a website if it took more than three seconds to load, while 30% of users utilizing their smartphones for shopping did not fulfill their purchases if the shopping cart was not optimized for easy mobile use. 30% is a big number of potential sales to ignore and is just another reason why mobile websites are so important.
Mobile-friendly websites are especially important in attracting LOCAL business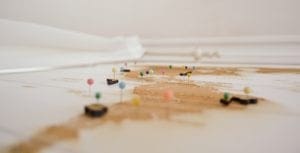 In many instances, those utilizing search engines on their mobile phones are seeking local businesses for immediate purchase.
For instance, if you are out running errands and suddenly decide you have to have a burrito for lunch, you will probably turn to your phone and search "burrito," and yield a list of nearby restaurants with burritos will appear. This is because smartphones use the keywords you enter in conjunction with your specific location based off of your location (thanks, location services!).
In fact, it has been shown that 59% of those utilizing their mobile phones for searches want the results yielded to be within a five-mile radius of their location.
Keeping this in mind, it should be your goal to be one of the businesses that rank on the first page of results. This involves making sure your business is correctly categorized in local search engines as well as making sure your site is mobile-friendly so that it is included in a higher ranking in the search results.
As you can see mobile websites are no joke! They may be even more important than your normal website for attracting business﹣especially local business. More than ever, potential customers are relying on the smartphones as they research goods and services, and if your website is not optimized for mobile use, you are missing out on some major business. So what are you waiting for?